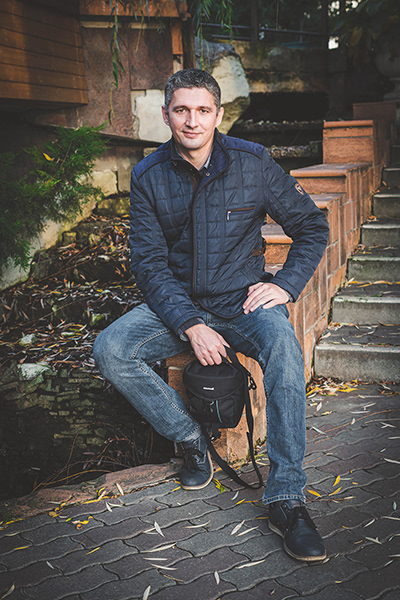 Hi, my name is
Ioan Decean
and I am a photographer for a few years. It started as a hobby but then I wanted to learn more so I decided to take a photography course. After a few months of training I got my diploma in Photography. Now I am member of Foto Club Arad located in Romania.
I like food and product photography but sometimes I play with macro and  of course when I travel I take a lot of photos too 😊
I am also a graphic designer since 2007 and if you like design you can check my illustrations on
pixaroma.com
I decided to create a name that could easily link to my photos, so after the pixaroma was time to create something related to photos so AROMA DI PHOTO was born. Sounds Italian but  even I am Romanian I still love Italian food, pizza and pasta
😊.
That "di" from name also relates to my initials Decean Ioan.
I sell my work on different markets online.
My camera: Sony A6400 - Mirrorless
Lens: Sony 16-55 F2.8G and 90mm F2.8G Macro
Tripod:
Manfrotto MK190XPRO3-Q2
Lights: Godox SL-150W
Softbox: Godox SB-FW95
Extension Tube: MEIKE MK-S-AF3A for Sony E - 16mm
Software: Adobe Photoshop, Lightroom
Tablet: Wacom Intuos 5 M